From the front bolster to the rear outriggers, we've got your container chassis covered!
As an added service to our customers, Cheetah has a full-service, aftermarket chassis parts distribution center. We provide OEM fabricated container chassis replacement parts as well as aftermarket chassis replacement parts from the most trusted names in the business.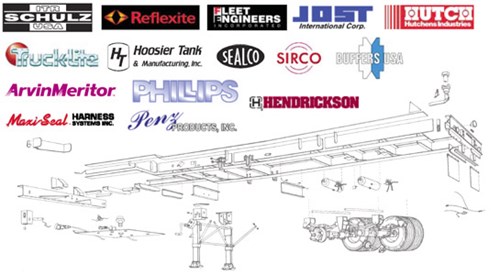 Save Time and Money
Not only can you buy directly from the largest chassis manufacturer in the U.S. but, in most cases, we can have your parts shipped directly from some of our most valued suppliers. In addition to reduced cost, this provides our customers with a quick response, speedy delivery and less hassle.
Call Parts Manager at 866-949-4774 (toll-free) and keep 'em running with the best!
Note: For the fastest service have your chassis's VIN number ready when you call.

Container Chassis Parts Inquiry Form